About RAP
Our RAP is our formal commitment and contribution to reconciliation. It is an important step in paying our respects to the Traditional Owners of our land and in developing our cultural knowledge as an organisation.
Our Mission
We are the gateway to lutruwita/Tasmania and this region, moo-maire-mener, a privilege that is not lost on us; it is our responsibility to represent this land, its history, and all of our communities. We seek to build relationships and learn all that is possible from the Tasmanian Aboriginal community so we can share this knowledge with our people, our stakeholders and with the visitors to lutruwita/ Tasmania.
We seek to show our respect in meaningful ways and to create a safe place for Aboriginal and Torres Strait Islander people.
Luana Towney
Artwork created by Palawa Wiradjuri artist Luana Towney based on Cape Baron Island, lutruwita/Tasmania.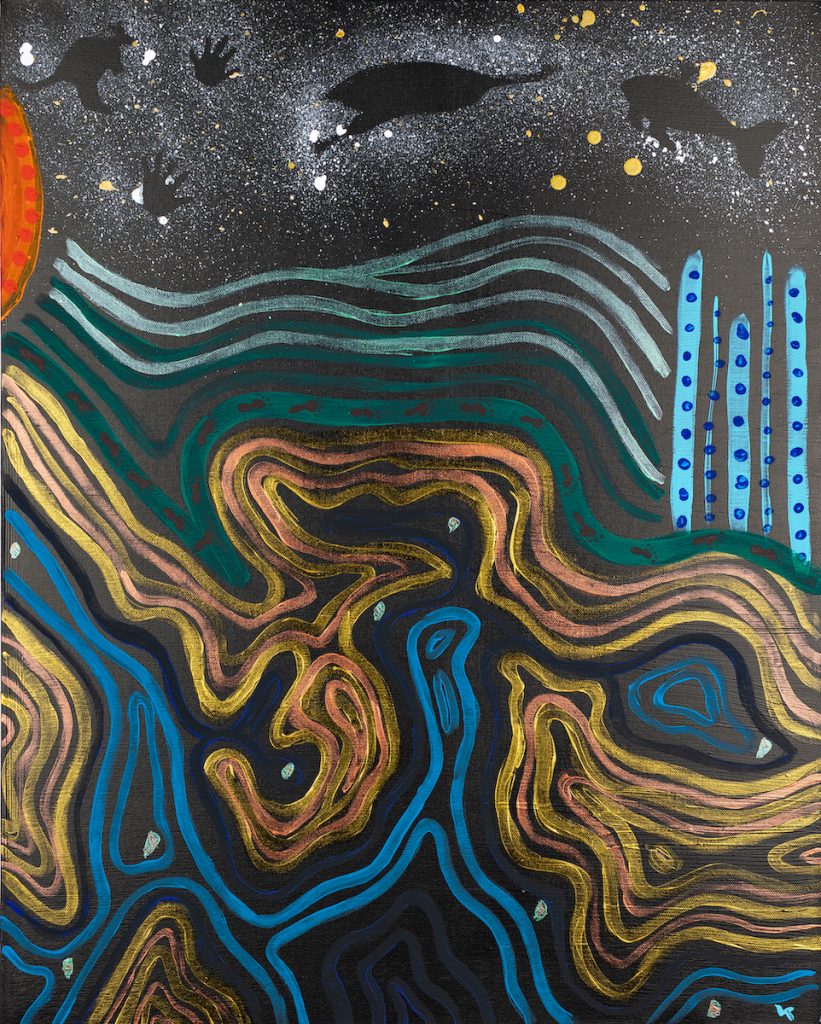 Songlines of milaythina (Country)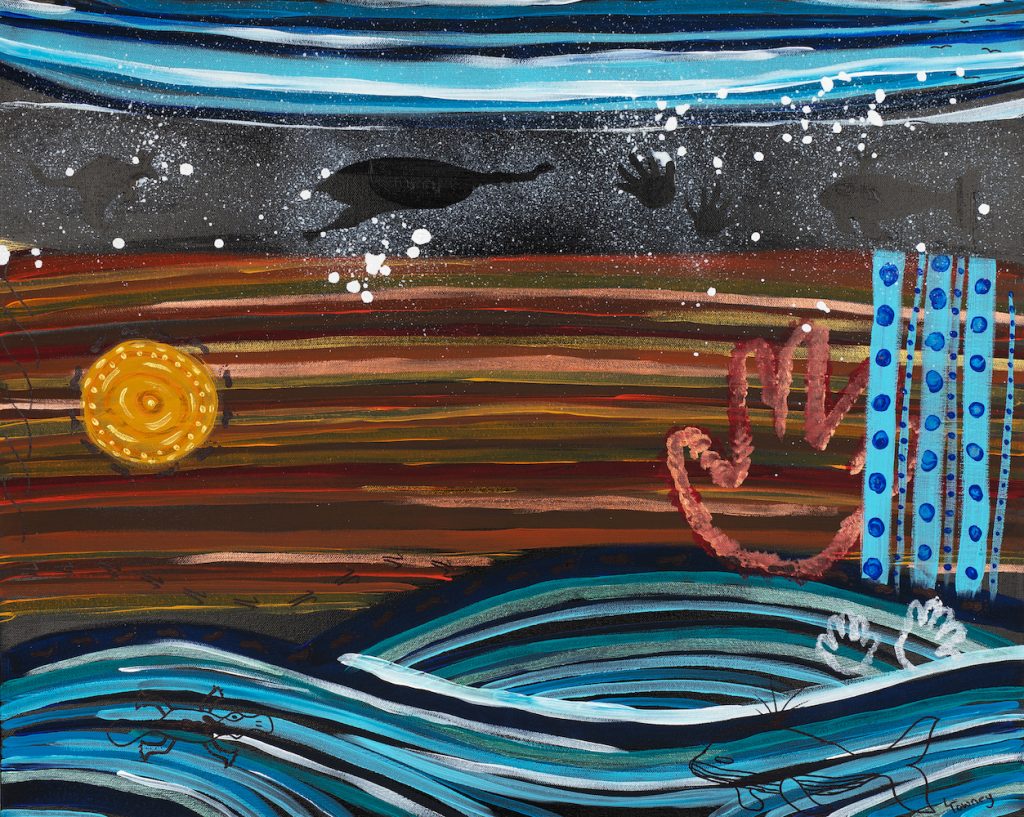 wurangkili, milaythina, layna (sky, earth, water)