Not all disabilities are visible – some are not immediately obvious, such as learning difficulties, mental health as well as mobility, speech, visual impairments, or being hard of hearing. Living with an invisible disability can make daily life more demanding for many people, but it can be difficult for others to identify, acknowledge or understand the challenges faced.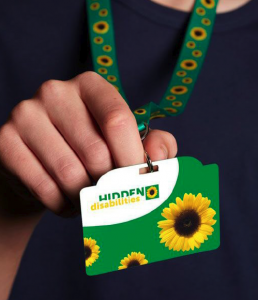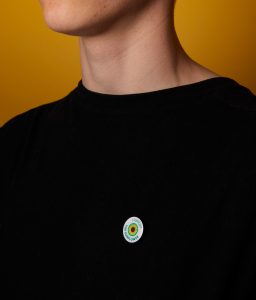 What the Sunflower lanyard doesn't do
The Sunflower lanyard does not entitle you to fast track or skip queues but where possible, staff will direct you to the front of the line or the fastest moving lane.
It does not provide personal escort through the airport journey. If you require this type of assistance or wheelchair access, please contact your airline and make a special assistance request.
What to expect when you wear the lanyard
Wearing a Sunflower lanyard at Hobart Airport indicates to airport staff that you may need additional support or a little more time to complete your journey through the airport.
Airport staff may ask how they can assist or you or your carer might like to use your lanyard to help explain any additional support you require.
If you are feeling overwhelmed during any stage of the airport process, please approach an airport staff member for assistance and we can slow down the process, help you find a quiet part of the terminal or offer assurance to help make the journey through our terminal as comfortable as possible.
How to get a Sunflower lanyard
If you or someone you know would benefit from wearing a Sunflower lanyard at Hobart Airport, please complete the form below at least seven (7) days prior to your travel date and we will reserve a lanyard for you.
Please select how you would like to receive your Sunflower lanyard:
Collect from Hobart Airport Administration building located at 6 Hinkler Road, Cambridge from 8am – 4pm Monday to Friday
Sent directly to your nominated postal address (must have a minimum of 7 working days notice)
If you haven't done so already, please contact your airline and make them aware of any special assistance requirements you may have.
FAQs
Which airports are currently recognising the Sunflower in Australia?
For information on international destinations recognising the program, please visit: hiddendisabilitiesstore.com
Do I qualify for a Sunflower lanyard?
There is no qualifying list of invisible disabilities. If you feel that you would benefit from wearing a Sunflower lanyard, please feel comfortable to do so.
How much does it cost?
Sunflower lanyards are available free of charge at Hobart Airport and other participating airports. They can also be purchased directly at hiddendisabilitiesshop.com.au
Can I reuse my lanyard?
Yes, once you receive a lanyard it is yours to keep and use for future visits to Hobart Airport or other airports that acknowledge the Sunflower.